ETI has spent over two years developing this new biogas purification process method and has more than 25 years of biogas treatment industry experience.
To find out more, click on the download link .​
ETI BIOGAS

PURIFICATION
ETI is pursuing plans to fast-track the commercialization of this new lower-cost patent pending biogas purification method that utilizes water as a natural solvent. Biogas water wash purification systems are a low-risk well proven gas separation process used world-wide. However, the difference is that ETI has found a lower-cost solution to this commonly utilized biogas upgrading process.
Biogas can be used in many of the same energy applications as natural gas with minimal processing. However, some biogas uses require purification that increases the energy density and improves the performance characteristics as a more efficient fuel. Below are some of the uses for this purified methane product gas or "Renewable Natural Gas", (RNG) as commonly referred to.
​

​
Direct thermal applications

Electric generation or co-generation

Natural gas pipeline injection

Compressed gas for transportation fuel
FAST-TRACK

COMMERCIALI

ZATION
ETI is looking to form a business partnership with one or more technology/manufacturing companies or investors to bring this innovative biogas purification process method to market. If your organization thinks they might be interested in discussing a business partnership, please contact ETI.
Energy Tech Innovations,

LLC
MARKETS SERVED
ETI's biogas upgrading water wash process is applicable to the following biogas sources:
​
Wastewater treatment plants (WWTPs) with anaerobic digestion.

Food and beverage manufacturing facilities with or planning to add anaerobic digestion.

Agricultural biodigesters.

Municipal

solid waste landfills.

Other low-grade methane producing sites.
​
ETI's new process relies on an established biogas upgrading process that is used world-wide.

As an added benefit to this

upgrading
technology
, ETI
is bringing together biogas treatment combined with
waste water processes to maximize the potential synergies that exist.
​
ETI'S SYSTEM BENEFITS
ETI's unique new biogas upgrading water wash process method has the ability to provide superior benefits including:
​
Up to 98%+ methane purification or achieve

other design target methane levels.

Low methane product process loss.

Gas contaminant removal of hydrogen sulfide (

H2S) and siloxanes.

Produces "Renewable Natural Gas" (RNG) at lower cost than utility supplied natural gas.

Carbon dioxide (CO2) off-gas for beneficial pH/alkalinity control in waste water processes.

Phosphorous (struvite) control and removal.

Water wash technology is well proven, the most common upgrading process utilized world-wide.

Environmentally-friendly "Green" process.
To find out more details about the benefits of this process, click on this download link below.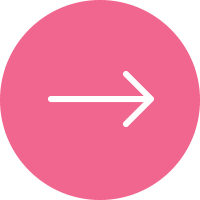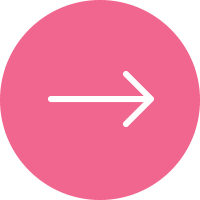 ETI also provides Environmental Consulting, Renewable Energy Consulting and Owner's Representation Services.
​
​
Make your project a success by letting ETI assist you with initial identification of project opportunities, development of project concepts, feasibilities, energy engineering, economic assessments related to the following:
​
Renewable Energy Applications.

Digester and Biogas Energy Engineering.

Landfill Gas Energy and Control S

ystems.

Waste Minimization, Organics Handling and Processing.

Environmental Engineering and Permitting.

Sustainability Practices.